Assembling Vertical Robot
We understood how will the face matching work, but now to make the robo-pet we first need to have the Quarky robot with a vertical configuration.
Thus, in this topic, we will see how to transform the Horizontal Robot into the Vertical Robot.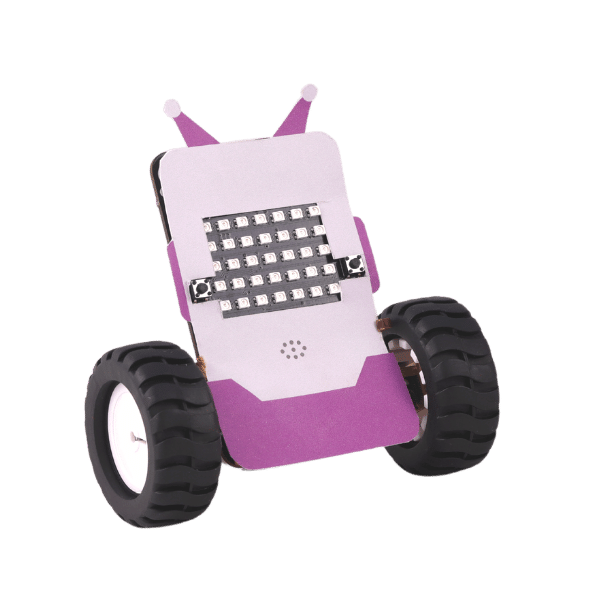 Assembly
By far, your robot looks like this. 
Remove the battery holder lock and then the battery holders. Gently unsnap from the edges.
Remove the castor wheel from the robot and attach it to the castor plate.
Mount the castor plate on the backside of the board.
Mount the battery holders and the battery holder lock to secure the battery.
You can even place the cutout a.k.a the skin of the robot to make it look cuter. 🙂
Your vertical robot is now assembled and ready to run!